Automate and Streamline Automotive Parts Sales
PDM helps the automotive parts industry's most innovative brands and resellers maintain and deliver real-time product data across all their selling channels.
"PDM has mastered the implementation of industry standards and has set the First Brands Group up for success for many years to come. Near Utopia."
David Logan | Catalog Group Manager
First Brands Group
Driving the Industry Forward
PDM connects brands and resellers to make their jobs easier. PDM's platform is a real-time source of truth for product data that uses intelligent automation to improve data quality and streamline delivery across all selling channels.
Brands
Replace time-consuming spreadsheets and put all your product data in one place. Sell more by providing high quality and up-to-date product data to your Receivers.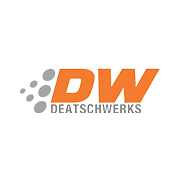 Proudly providing data to 
All logos and brands are property of their respective owners. All company, product and service names used in this website are for identification pruposes only. Use of these names, logos and brands does not imply endsorsement.
Resellers
Get real-time product data updates from your partners and gain free access to the product data of more than 1,000 manufacturers.
PDM offers the full package
PDM has everything brands and resellers need to say goodbye to parts data headaches and operation inefficiencies. PDM's combination of technology, services, and connections helps automotive businesses simplify their processes, improve their data, and grow their network.
Technology
Enjoy real-time data availability, transparency, and automated quality enhancement.
Services
Improve your processes and data quality with help from trained PDM data mechanics.
Connections
With PDM, data flows securely and reliably, helping brands and resellers grow together.
Get product data management tips to your inbox.
No spam. Unsubscribe anytime.
Join the PDM Network
Brands and resellers can get started for free by signing up below. Once your request to join is approved, you'll find easy to use tutorials to get you started.